Everyone dreams of money. Is it ok if it's not our dream?
Just keep scrolling, we don't ask for a donation ;)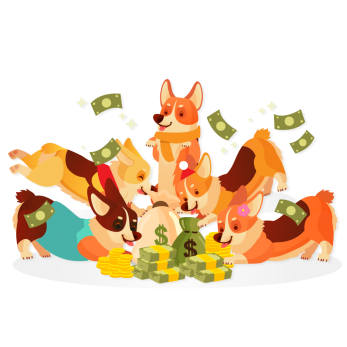 OTHERS' DREAM
VS BEE'S DREAM
Money has never been our goal. With us, it's only a consequence of success. So why do we do what we do?
Our goal is simple. Beeketing exists to help eCommerce entrepreneurs succeed.
We called it #BeeDreams.
We build marketing & sales apps for early stage businesses looking to maximize conversions while minimizing costs.
When we get kicked out of Shopify Appstore, the journey becomes way harder. But if we have you, we believe nothing is impossible.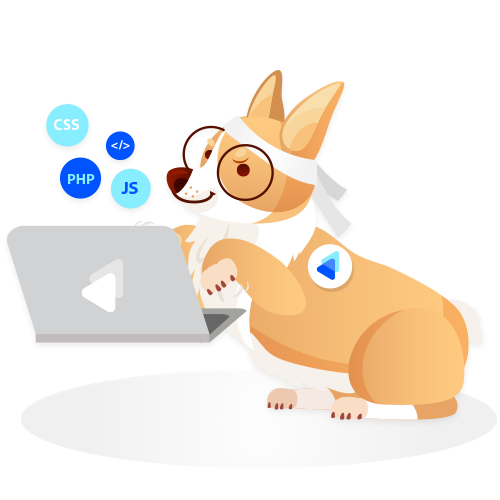 Understanding the biggest pain point of small businesses is the lack of money & resources, we've spent the last 4 years to build 12 marketing apps. 8 of them are totally FREE.
And we're not exaggerating when we said that all of our apps have got their own reputation.
You built your business.
We empower it to scale.
4 years. 12 apps. 45K+ good reviews. 400K+ customers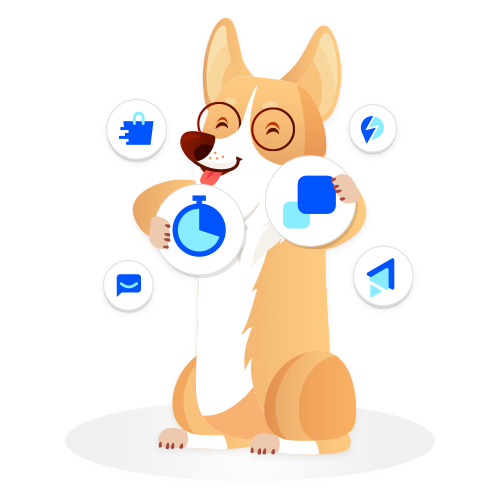 For small businesses, money is what matters. Without money, your business will not survive.

Especially at the early stage, even a $20-per-month app – can add up your operating costs & make things harder.
We totally understand. You're not alone.
Beeketing used to be one of these small businesses who was struggling with money and resources. We even didn't have any budget for marketing in our first days, we started from scratch and did in-house marketing only on free channels.
So, we thought, "Why don't we use our skills & experiences to help other small businesses grow faster...for free?"
That's when our dream started.
"You built your business. We empower it to scale."
Join 400K+ Beeketing merchants to support
Our–Your–Entrepreneurial dream
No matter where you go, there will always be challenges.
You almost gave up your business because things got harder & discouragement was trying to knock you off your feet?
We feel you, bro.
Beeketing got delisted from Shopify for at least 6 months. And we won't know if we can come back.
But we're facing the problem with optimism. Especially when we have you.
When you become part of #BeeDreams, you're joining a movement of engineers, marketers and product managers at Beeketing with a shared belief:
Every entrepreneur deserves to live their dream.
And Beeketing also deserves to live what our #BeeDreams of.
If you are an entrepreneur, don't forget: You are part of the community.
Tap in, and continue to grow & support each other, so that we can believe one day, our dreams don't come true. They are true.
#2: Get one of Beeketing FREE apps to grow sales by 400%+ without spending a penny
#1: Share your entrepreneurial dream with hashtag #BeeDreams to win 6 months of using all Beeketing apps for FREE (*)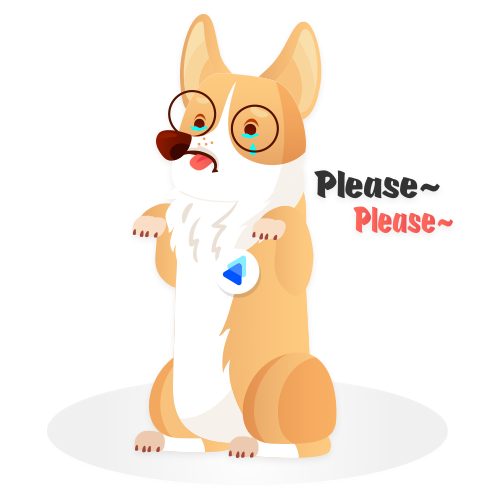 2 easy ways to support our-your entrepreneurial dream
#BeeDreams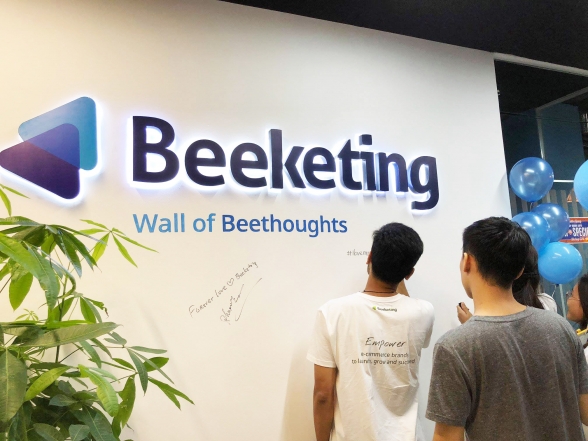 Help us spread the word with hashtag #BeeDreams - by sharing your own dream to your entrepreneur friends on Facebook, Twitter, and Shopify communities.

Special treat from Beeketing: Worth $1,000
You'll have a chance to win all Beeketing premium marketing apps for FREE in 6 months just by telling the world what you're dreaming of.
We'll choose 3 winners with the most lovely messages by the end of each month to give away these prizes. Value at $1,000 each person. Share to win now!

#1: Share your entrepreneurial dream with hashtag #BeeDreams
Your little message is our big motivation. We'll select the most lovely ones & hang them on our Wall of Beethoughts at Beeketing office




There's a reason why Beeketing apps are trusted by two-thirds of Shopify merchants.
If you haven't tried any Beeketing apps before, then try one for free now.
And if you're already using one Beeketing app, try others.
We have 12 marketing & sales apps for you to choose from. Each app has a different set of features that help optimize your sales funnel and grow sales by 400%+.
#2: Try Beeketing apps for free!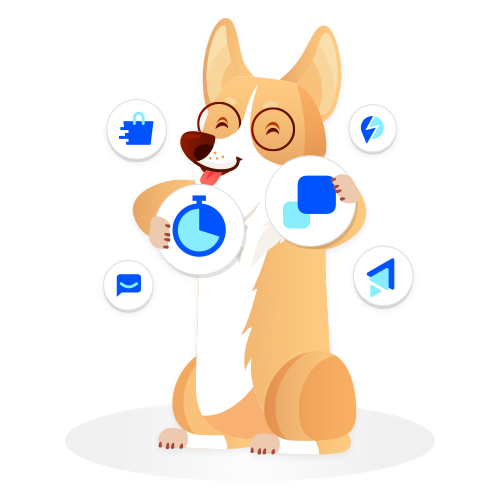 You're the reason why we wake up
every morning & start coding
Thank you guys for everything.
Without you, there is no us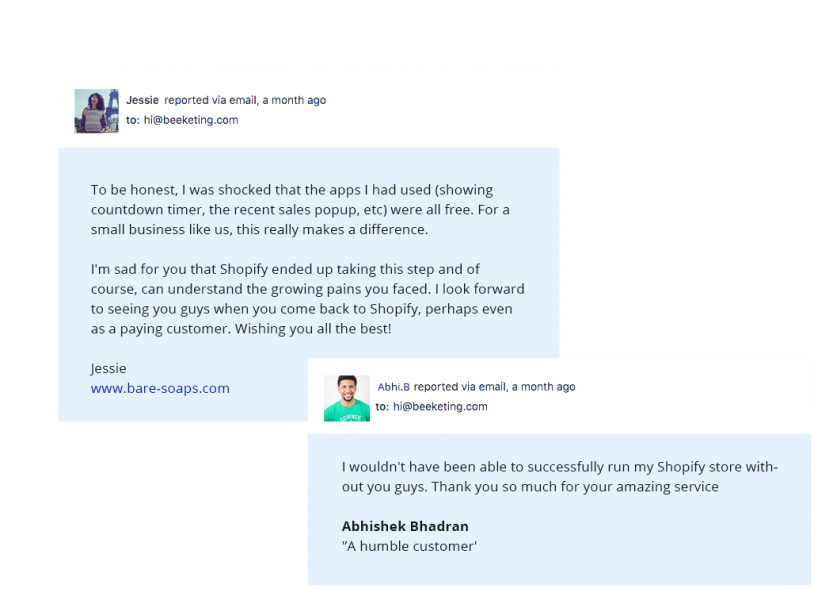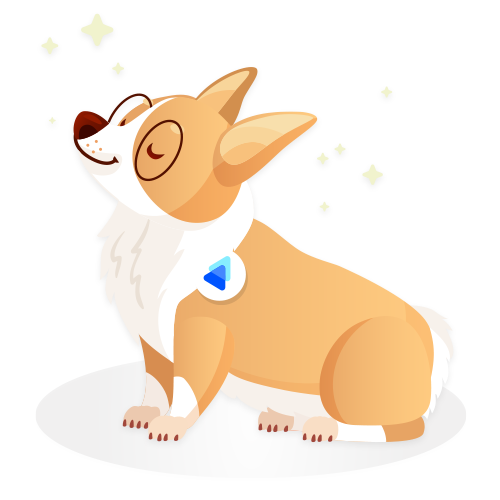 Hello, it's Bee the Corgi from Beeketing! *woof-woof*.

I'm the one who writes this story. If you land on one of Beeketing error 404 pages, you will be introduced to my hairy (but extremely lovely) body:
Love the hell out of me? Show me some love! Help me share our story, please?
P/S: The Corgi behind this story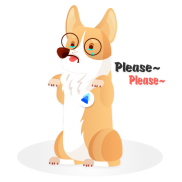 © 2019 Beeketing. All Rights Reserved.